Contacts:          Kurt Praschak / [email protected] / 973.992-7800, x.289
Lupe Dragon / [email protected] / 973.992-7800, x.172
Freehold flex unit leased to material handling company
Centrally located in Fairfield Corporate Park, on Route 33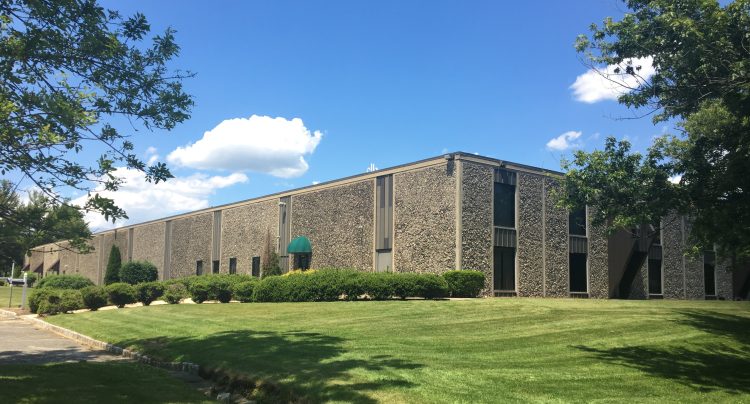 Click to download high-res image
FREEHOLD, NJ (July 25, 2023) – A 14,792-square-foot flex unit in Freehold has been leased to Hy-Tek Material Handling. The deal on the space, which is located within the Fairfield Corporate Park on Route 33, was brokered by Sheldon Gross Realty's Executive Vice President Jonathan Glick and Assistant Vice President Matt Leonelli.
"In a real estate market with such significant supply restrictions, it's essential to be creative in addressing a customer's space needs," Leonelli explains. "That's particularly true for a company like Hy-Tek, which had an unorthodox requirement that about 60% of its space be for offices. We were able to address this need by combining two separate units within the park. Also, Hy-Tek was already operating in central New Jersey, so this new location in Fairfield Corporate Park enabled the company to retain current employees by remaining in the area."
Approximately a 70-minute drive both from midtown Manhattan and Metro Philadelphia, the space is near Garden State Parkway exit 37, as well as Route 9 and Interstate 195.
Sheldon Gross Realty has been Fairfield Industrial Park LLC's exclusive representative for more than five years, signing in excess of 30 office and warehouse leases at the park.
Ohio-based Hy-Tek Material Handling's new warehouse space in Freehold is being utilized for product and component testing.
About Sheldon Gross Realty 
Based in New Jersey, Sheldon Gross Realty, Inc. offers clients a broad array of specialized services, including office, industrial and retail brokerage; tenant representation; property and asset management; office relocation; and consulting. Founded in 1962, the firm is known for its long-term client relationships, high percentage of repeat business, and a stellar 95 percent success rate in leasing/selling the property assignment it undertakes. Featuring an exceptional team of professionals renowned for outstanding customer service and committed to unparalleled market research, Sheldon Gross Realty addresses its clients' corporate real estate needs on a local, regional, and national scale.
Additional information is available online at www.sheldongrossrealty.com. A free consultation is available by calling 862.930-5714.
# # #